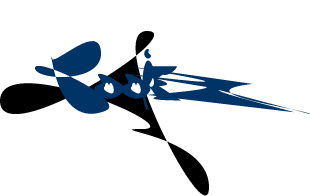 Whats Kicken At Booies.Com

| | |
| --- | --- |
| After almost more than a year since it first went into production, Booies.com presents Ricky and Chaz, an epic tale that takes you behind the Scenes of Imagination and into the minds of two unknowing teenagers. Ricky and Chaz adopts a style primarily based on sound effects, that is originally seen at OldEnglsh.org. Enjoy! | |
I am pleased to present,

the Highland Way

, an emotionially stirring music video of the life of William Wallace. The music video uses film from the original motion picture Braveheart, and music from Frank Sinatra's "My Way". I hope you enjoy this rather..."unique" presentation.
Today, Saturday, December 17th, 2005, is a glorious day. Today is the day Booies.com makes it's first dollar! Makes its first two dollars Actually. This morning a noble booies.com fan bought a Watermelon Man Baseball Jersey. His two dollars will be framed, and placed on the Booies.com Mantle! Let this first purchase spark hundreds more.

Store

.
As semptember came into existance the moment we all knew was coming came. The moment to say goodbye. I felt compelled after such a moment to give a tribute to the feeling. Wrote this poem the morning of August 22nd and it is entitiled "My Bags Are Packed". Let me know what you think. My Bags Are Packed
From Movie progress to site Updates, the new Booies.com Newsletter has it all! Subscription is simple, just click this button, type in your name and email, and assuming you know how to check your email, news will "flock to you like the samon of capistrano" (Dumb and Dumber). For the lazy, this is a dream come true.
Two Months Ago, June 18, I set out with Eric Lee and Steven Levitus to make a music video. However when we returned what we had was not a music video at all. It was, as you all know, the famed Bovinian Chronicles. Today, 60 days later, I have completed my original dream to re-make the Safety Dance music video. The Safety Dance, an old 80's song by The Men Without Hats, although a pearl of Rock (and roll), faded in to nothingness. It has been captured once again on film and The Magic will once again be released into the wild.